OUR
STORY

: CONCEPT IS

EVERYTHING
In 1968, Bob Paige and his partners started something big. Not just an advertising agency, but a company wise enough to know that if they made client success the highest priority, The Paige Group's success would surely follow.
In our craft — the business of marketing and communications — Bob's mantra was "Concept is Everything." We've stayed true to that mantra, while understanding that our clients face new challenges every day. To the art of concept, we've added capabilities and resources that comprise the new building blocks of powerful brands. A distinctive customer value proposition, cohesive internal culture, and healthy stakeholder relationships — these are the pillars that accelerate growth, insulate during rocky economic times, and minimize risk.
Today, The Paige Group specializes in developing unified communications and marketing initiatives that yield measurable results. We design and execute communications strategies that align your goals with your audiences' needs, building mutually beneficial relationships. As you navigate our site, you will discover that we employ a broad range of approaches and tools, from traditional communications vehicles to sophisticated digital strategy and technology. And we serve a broad range of clients and their diverse audiences.
UNPARALLELED
EXPERTISE

& REACH
Our expertise lies in three specialty areas — marketing communications, public relations, and stakeholder engagement — which we integrate according to client needs.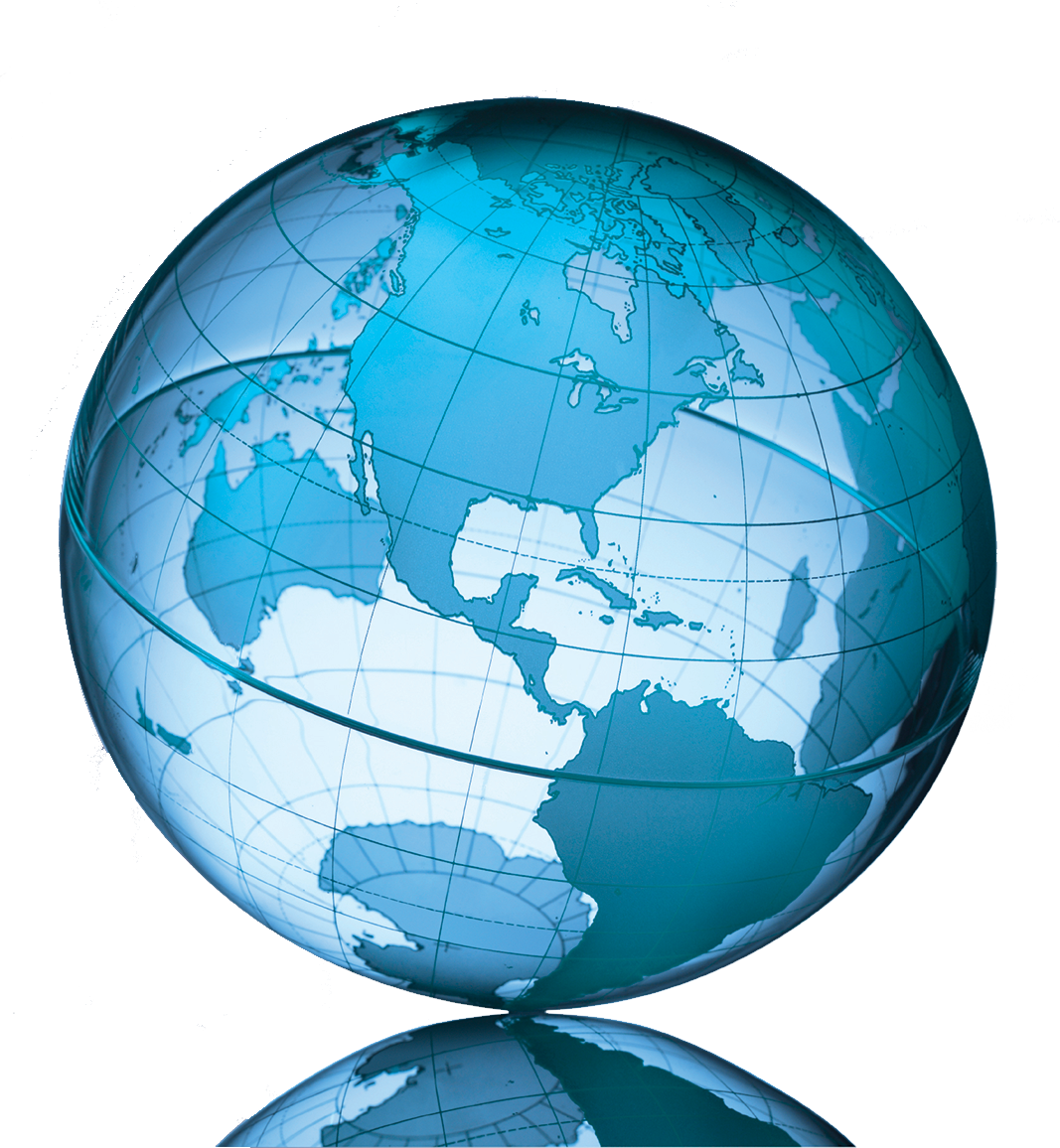 The Paige Group serves local, national and international clients in both the private and public sectors. Our portfolio includes high-tech manufacturers; utilities, including electric, solar, natural gas, water, and wastewater; telecommunications; health and human services, economic development, education and more.
We have a terrific team of professionals and an excellent global network of specialists aligned with our clients' industries and markets.
The Paige Group is a New York State Certified WBE and DOT DBE with headquarters in Utica, NY.
WHY CHOOSE THE   
PAIGE   

GROUP?
We are specialists in developing unified communications and marketing initiatives that yield measurable results.
We design and execute communications strategies that align your goals with your audiences' needs,
building mutually beneficial relationships.
Our public relations capabilities include product promotion, media relations, public information programs, and issue management. Our firm has extensive experience working with private, non-profit and government organizations. We have a full creative department, including digital strategists for web and Internet-based communications, ensuring your PR program is both on target and high impact. Our client support services also include account planning and management, media services and accounting/administrative departments.
Our consulting division is also widely recognized for its ability to quickly discern stakeholder interests and concerns and help achieve mutually beneficial outcomes. Our team is trained and experienced in the most effective emerging methods of collaborative problem solving and visioning.
The Paige Group has always believed that true success originates from strategic thought. And over the years, the one thing we know to be true is that it is critical to evolve in this ever-changing industry. Today, we combine our strategic marketing and public relations knowledge with 3D animation, motion graphics and video expertise, on location or in our state-of-the-art studio. The result is truly compelling sales and engagement presentations. Whether it's new product launches, proprietary product training and demos, corporate branding or human resource education, we can help you tell your story more powerfully than ever. We deliver:
Short, compelling video vignettes that create a platform for corporate executives, senior sales management, and product management to present your value proposition and invite inquiries

Seamless integration into existing brand and promotional campaigns

Fast production turnaround from filming to implementation
Our clients rely on our ability to create professional-quality and low-cost pieces with high impact.
When it comes to photography, things aren't always black and white. Telling your brand or product story in a captivating and compelling manner requires a unique combination of creativity and strategy.
Our in-house photographers are experts in knowing how to approach your photography needs in a manner that will best tell your story and support your overall marketing and communications goals. From manufactured materials and finished products to the people and places that show who and where you are, our services include:
Studio photography in our state-of-the-art studio

On-location photography

Photo retouching

Photo concepting
We take pride in our ability to offer high-quality, compelling photography that is creative and on target.
Businesses and organizations turn to The Paige Group for web strategy because of our expertise in market positioning and target marketing. The effectiveness of a website is heavily dependent on the strategic messaging that will engage the viewer and build relationships. Our services include:
Developing the message strategy

Front end design (home page and sub-navigation pages)

Reorganizing current content and developing additional content

Providing recommendations for photos/graphics

Working with the developer from the programming stage through posting the website live
Many of the same rules apply to a website as they do for advertising and merchandising – extending the message consistently and in the most effective manner, making the best use of space, and keeping the viewer's attention. Ease of navigation and keeping a website noticeably up-to-date and refreshed keeps visitors coming back for more.
We invest in developing global partnerships to support our clients in any market integral to their success.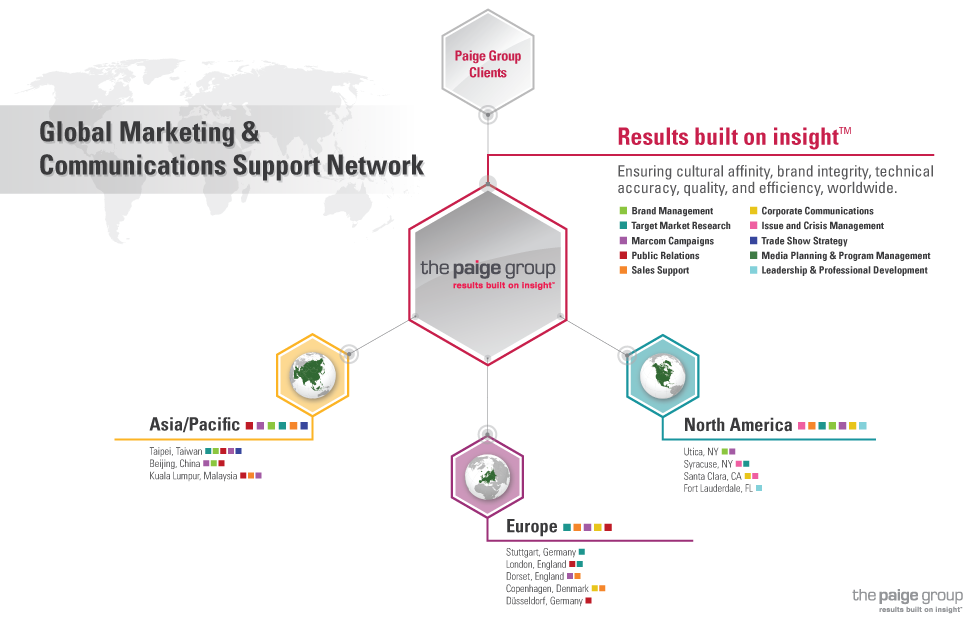 OUR
WORK

SPEAKS FOR ITSELF
CONTACT
PAIGE GROUP
TODAY
Contact us today to learn more about Results Built on Insight.
Follow Paige Group  On Social Media