Project Brief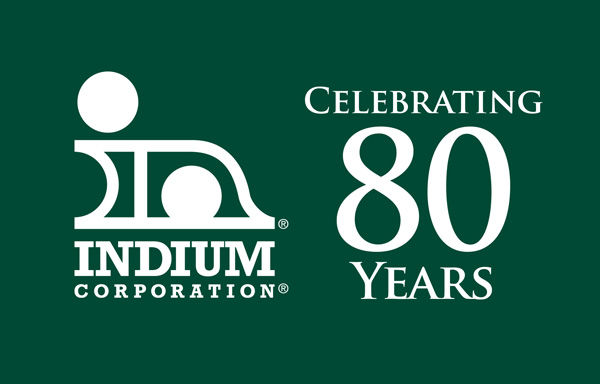 Indium Corporation is a premier materials manufacturer and supplier to the global electronics, semiconductor, thin-film, and thermal management markets. Among its highest priorities is maximizing trade show investments through branding and product promotions that are consistent and relevant. This is no small task given that Indium Corporation participates in over 50 trade shows globally a year, as well as numerous local industry association and seminar events.
To meet this demand, The Paige Group developed a comprehensive trade show support program based on these principles:
Brand integrity — Multiple markets and countries, only one brand.
Compelling yet cost efficient exhibits — Show stopping graphics without heart stopping cost.
Distinctive product promotions — Solve the problem they care about.
Pre, during, and post show marketing — Motivate to make contact, generate qualified leads, keep valuable prospects on the radar.
Relevance, relevance, relevance — Consider culture, language, application, and a myriad of other factors to ensure the message is appropriate, applicable, timely.
The Paige Group has delivered on these Indium Corporation requirements and more, both through our in-house expertise and by tapping our worldwide support network of booth builders. Examples of major trade shows we support for Indium Corporation include IPC APEX in the U.S., Productronica in Europe and China, and Semicon Taiwan.